Join Us! All are welcome at Peace-Tohickon Lutheran Church.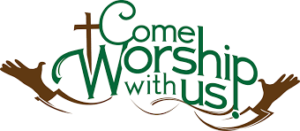 Peace-Tohickon Lutheran Church Is Open!
to in-person, onsite worship at 9 am on Sundays
(Masks are required, as well as social distancing.)

We will continue to offer worship services via livestream at 9 am on Sundays
as well for those that are joining us in that manner.
Visit the www.peace-tohickon.org 'Home Page' for the livestream window to join us or the 'Watch Live' Tab to
 watch any of our recently recorded worship services online.
Currently, Sunday School classes, Wednesday night Bible study, confirmation classes, Church Council,
WELCA & most committee meetings are gathering via Zoom Video-/Tele-Conference.
The building will RE-OPEN to outside groups that normally meet at Peace on a case by case basis.
Currently, Narcotics Anonymous Meetings on Sunday evenings at 6 pm are on-site,
as well as Girl Scout Troop 21671 Meetings on Thursday Evenings from 6-8 pm.