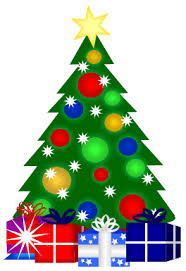 Heifner 'Good Gifts' Tree
The Sunday School would like to thank everyone for donating gifts and gift cards to our Gemma Services Giving Tree project for November. Christmas will be much happier for their children because of your generosity!
The Sunday School's December fellowship project is supporting the ELCA Good Gifts program.  By contributing to this project, we share God's love with others here in our country or around the world by providing farm animals, safe drinking water, farming equipment, training, and seeds, medical supplies, food for hungry children & soup kitchens, supplies for growing churches, and education for children who cannot afford to go to school.
Our students will choose which Good Gifts to support with your contributions given during the month of December.  Since Peace is closed to in-person services for now, please mail your check, payable to Peace Lutheran Church with a note designating it for the 'Good Gifts Project'.
Thank you so much for your continued support of our Sunday School fellowship projects!
May you be blessed with a Merry Christmas and a Happy, Healthy 2021!
With Love from the Sunday School Students of Peace